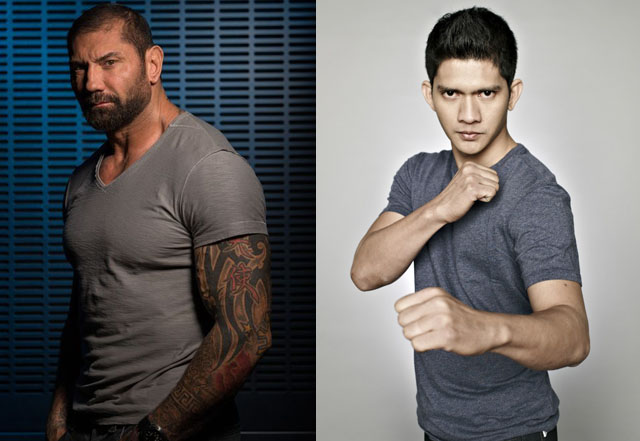 'The Raid' star IKO UWAIS is set to join DAVE BAUTISTA (Avengers: Infinity War) in the upcoming action comedy STUBER. The film is directed by MICHAEL DOWSE (Goon) and also stars comedian KUMAIL NANJIANI (The Big Sick).
'Stuber' follows a "determined detective (Bautista) who commandeers an unsuspecting Uber and its driver (Nanjiani) over one night of high jinks and mayhem". There is currently no details on Uwais' character so stay tuned as more info comes along.
In the meantime, look out for Bautista as he joins the 'Avengers' in 'Infinity War' opening on April 27th and Uwais in the action thriller 'Mile 22' alongside Mark Wahlberg and Ronda Rousey later this year.
SOURCE: Deadline