UPDATE: Check out the first Poster and latest images below!
From director STEPHEN FUNG (Tai Chi Zero, House Of Fury) comes the treasure hunting action thriller THE ADVENTURERS starring ANDY LAU (Firestorm) and JEAN RENO (The Professional).
Also along for the adventure is Taiwanese superstar SHU QI (So Close), ZHANG JINGCHU (Seven Swords), and YO YANG (Cold War 2).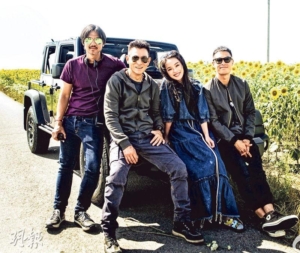 Save