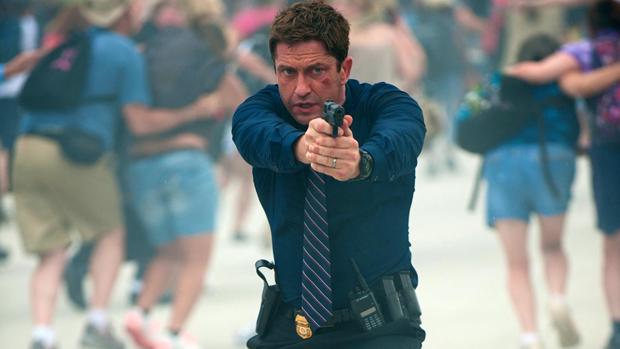 UPDATE: Angel Has Fallen is set for release on August 23, 2019!
Directed by Rim Roman Waugh (Snitch, Shot Caller), the third installment sees Gerard Butler return as 'Mike Banning' as he is framed for the assassination of the president. Morgan Freeman is also returning along with Jada Pinkett Smith (Girls Trip), Lance Reddick (John Wick), Nick Nolte (Warrior), Danny Huston (Wonder Woman), Piper Perabo (Looper) and Tim Blake Nelson (The Incredible Hulk) rounding out the cast.
SOURCE: The Hollywood Reporter
UPDATE: Check out the Teaser Poster below!
A follow-up to 'Olympus Has Fallen' and this year's 'London Has Fallen', GERARD BUTLER (300) is set to return once again as Secret Service agent 'Mike Banning' to cap off the trilogy in ANGEL HAS FALLEN.
This time it looks like 'Banning' himself is the target. But in harm's way once again is the President, who's plane Air Force One code-named 'Angel' is caught in the crossfire.
Butler will star and produce along with franchise creators CREIGHTON ROTHENBERGER and KATRIN BENEDIKT returning to write the script.
Stay tuned for more details.
SOURCE: Deadline